I'd love for my podcast to be found by new people and positive reviews will help! If you like the FBC podcast (or at least mildly tolerate it) and leave a positive rating on iTunes I would be eternally grateful.
Leaving a podcast review on iTunes can be a bit tricky if you've never done it. Please take 3 minutes out of your day to leave a review using one of the sets of instructions below. Thanks!!!
How to leave a podcast review on iTunes
1.) Go to the iTunes page for the FriendsBeer.Coffee podcast.
2.) Click View in iTunes button.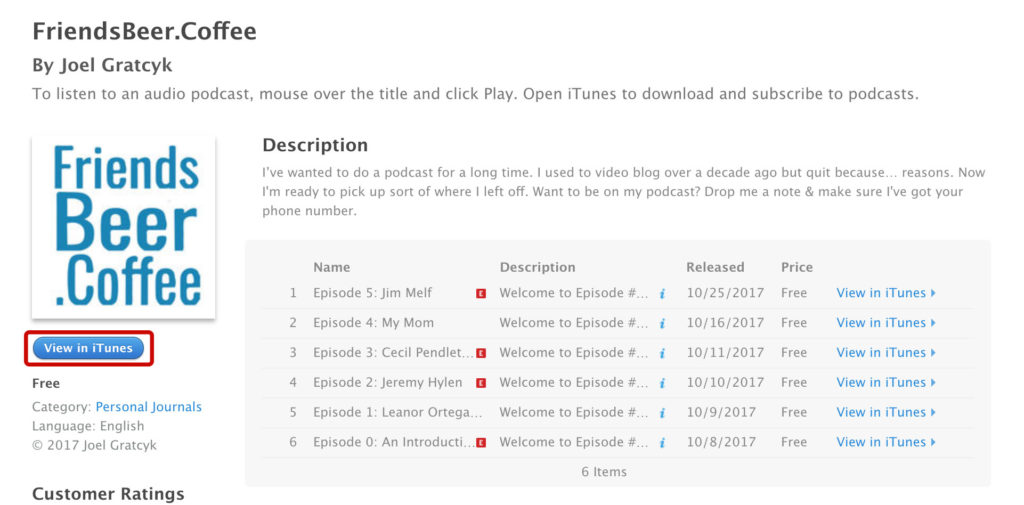 3.) In iTunes, click the Ratings and Reviews tab.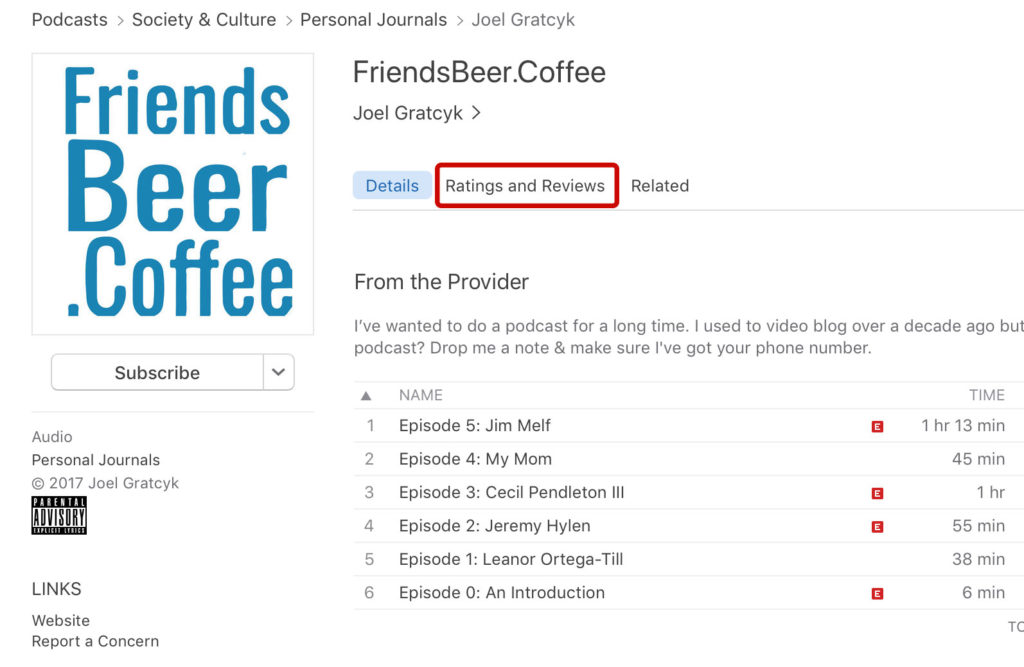 4.) Rate the podcast using a 5-star scale.
5.) Submit an honest review.
How to leave a podcast review using Apple's Podcast app
Launch Apple's Podcast app on your iPhone or iPad.
Tap the Search icon (on the botton) and search for "Friends Beer Coffee" Tap the album art.
On the podcast page, tap the Reviews tab.
Tap Write a Review at the bottom of this page. Enter your iTunes password to login.
Rate the podcast using 1 to 5 stars.
Submit a brief honest review.